UKC GR CH Winosme's Patent Pending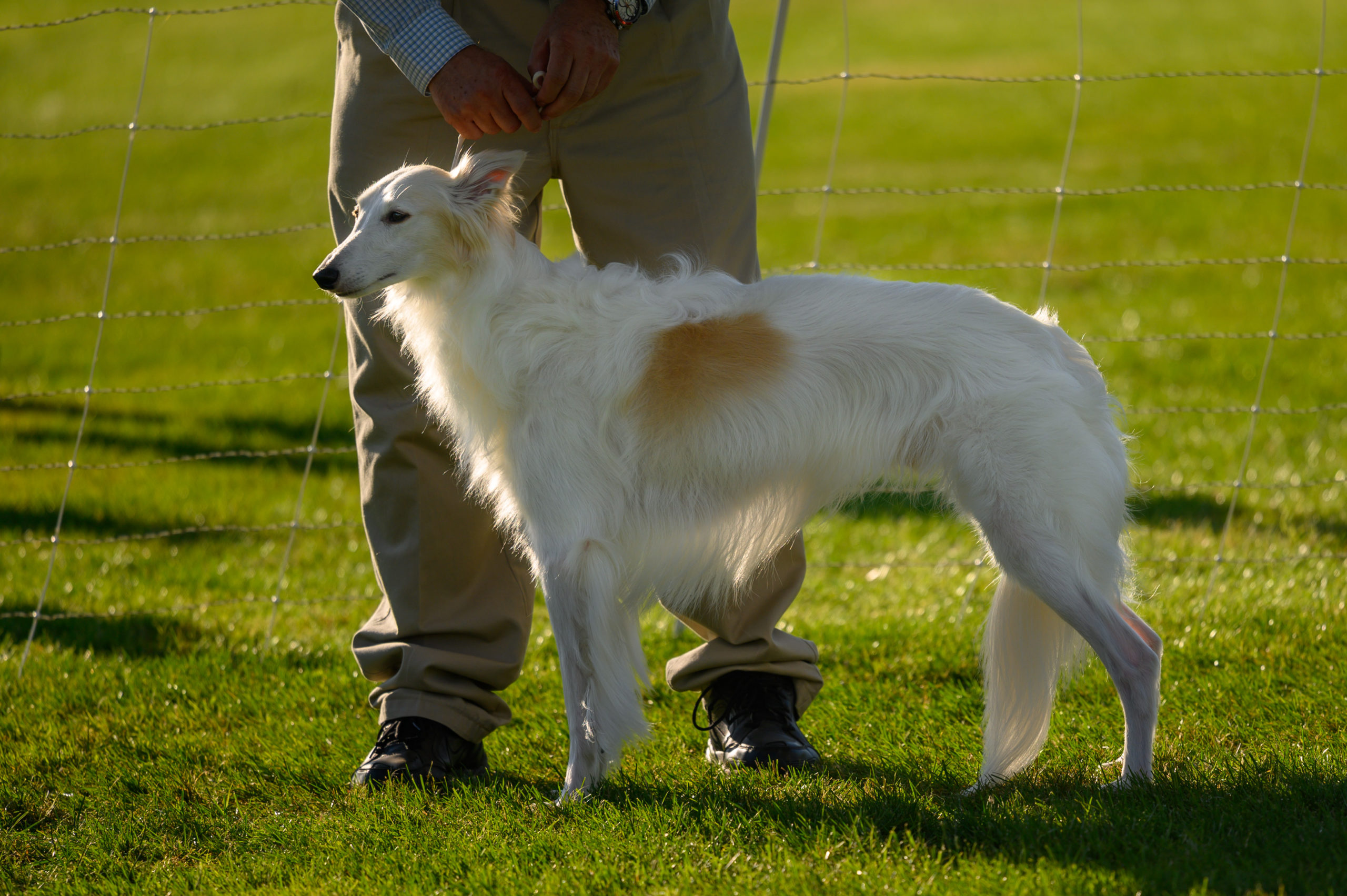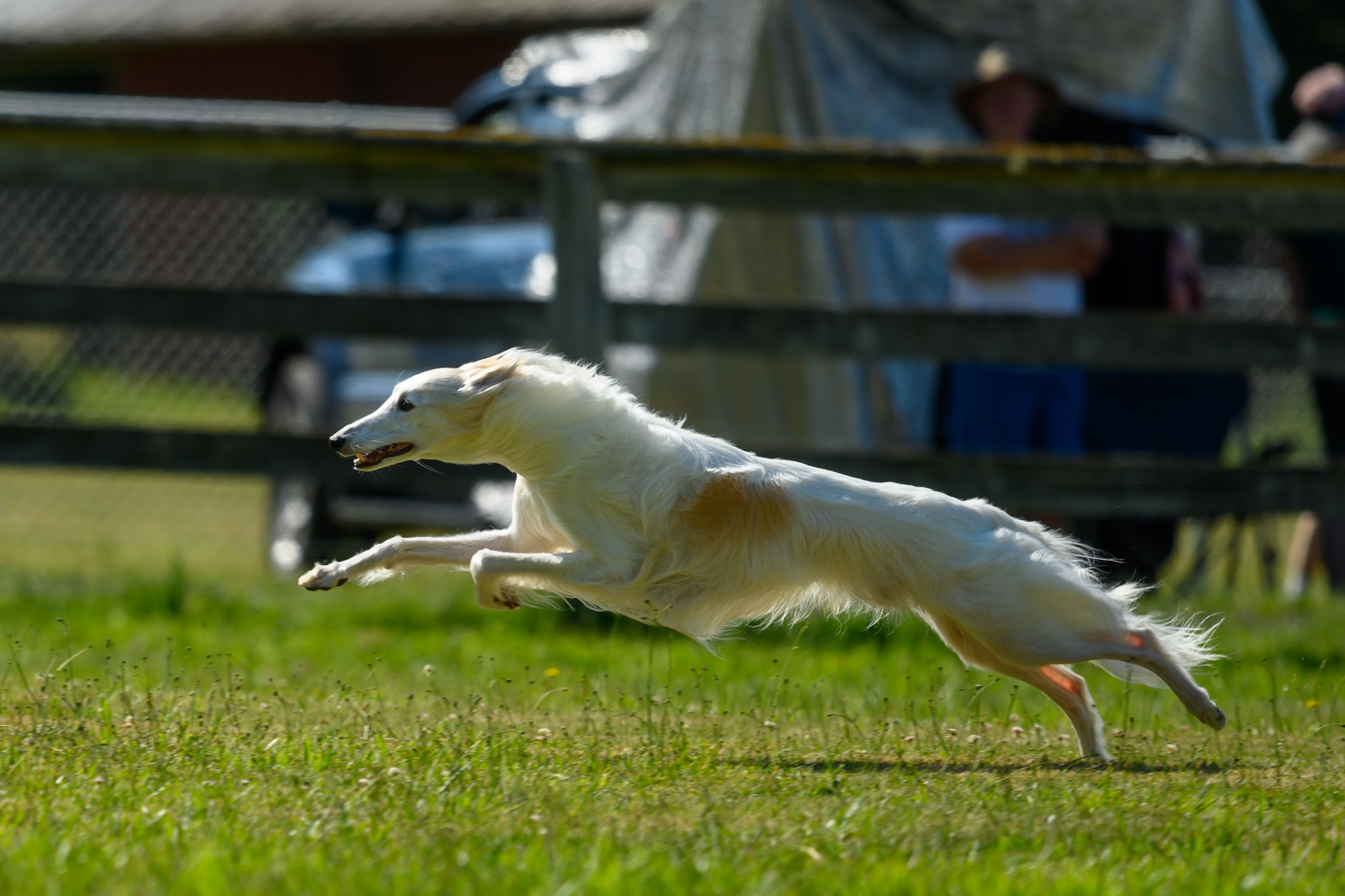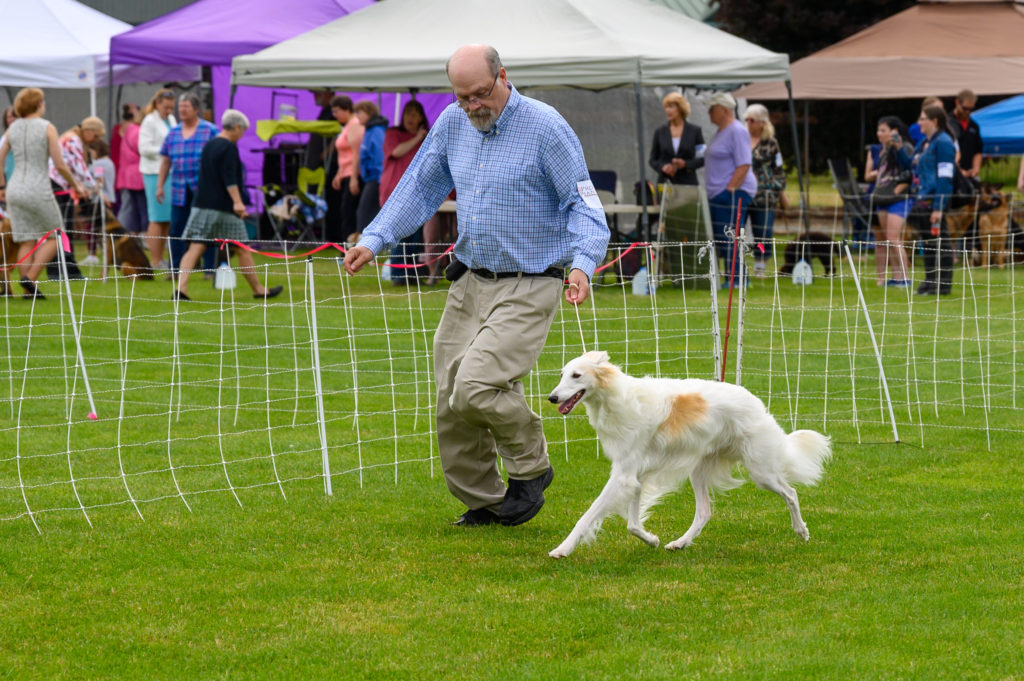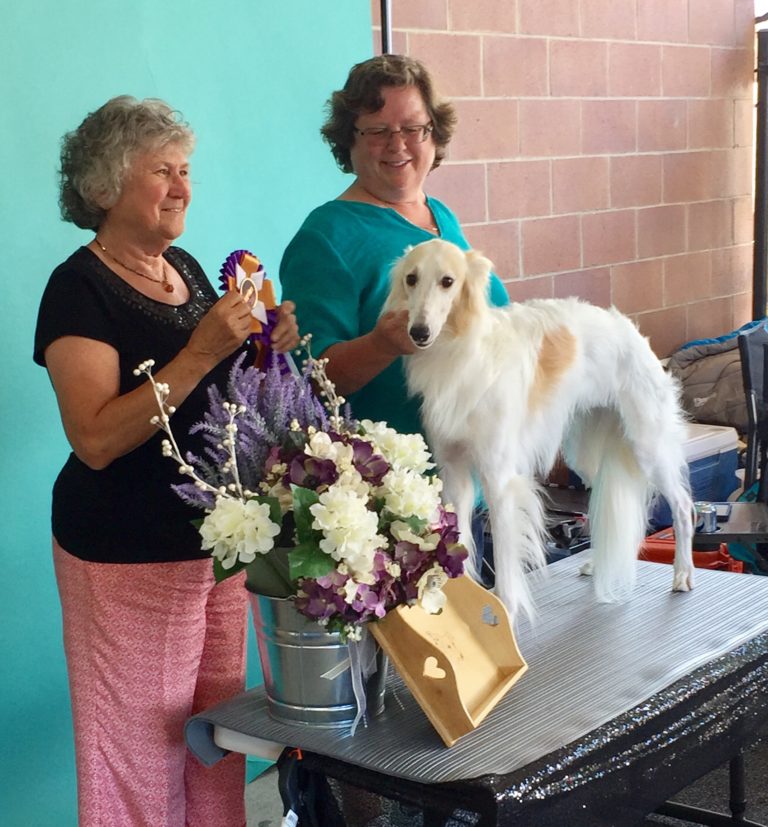 Hunter came for a temporary stay with Teri & Adam Burke in the spring of 2016 when there were too many girls in season at Iola's house.  He soon became fast friends with their first silken Honey (Winsome's All About Me).  As time progressed and events occurred, it became clear that Hunter had found his permanent home.
Hunter is a sweet gentleman and is very observant.  He likes to keep a close eye on everything around him.  He recently had a chance to assist Honey in a rabbit hunt and is now very keen on watching out for more rabbits in the yard.
Hunter was handled by Jane Taylor at his first show in June 2016 and had his first breed and group win.  Sadly, Hunter was the last dog Jane handled before her aneurism.
You can see Hunter as a puppy on his litter's page of the legacy site.
2016

September – UKC Championship earned
2017

#3 Silken Windhound in UKC Breed Top Ten
July – BIS won
January – UKC Grand Championship earned
Hunter's More Recent News
  Hunter is currently working on his UCK Emerald Grand Championship and earning his final ISWS major for is ISWS Championship.