Katherine
Winsome-Kinobi's Sojourner
Katherine is from Iola's first litter after Jane's illness.  Her parents, Tikki and Stetson, passed their sweet personalities and love of people on to their daughter.  She was the pick bitch of the litter and hasn't disappointed as she has matured into a moderate, well built adult.
Katherine is co-owned with Rebecca Peters-Campbell (who we thank greatly for letting her live in Washington with us for awhile) and welcomed her first litter at the end of July 2021.
Opal is a massive personality packed into a small package.  She is from Pippin's first litter with Stetson.  Opal loves her people, is a wonderful companion, and is a joy to watch race.  She has a mind of her own and is happy to tell you about it.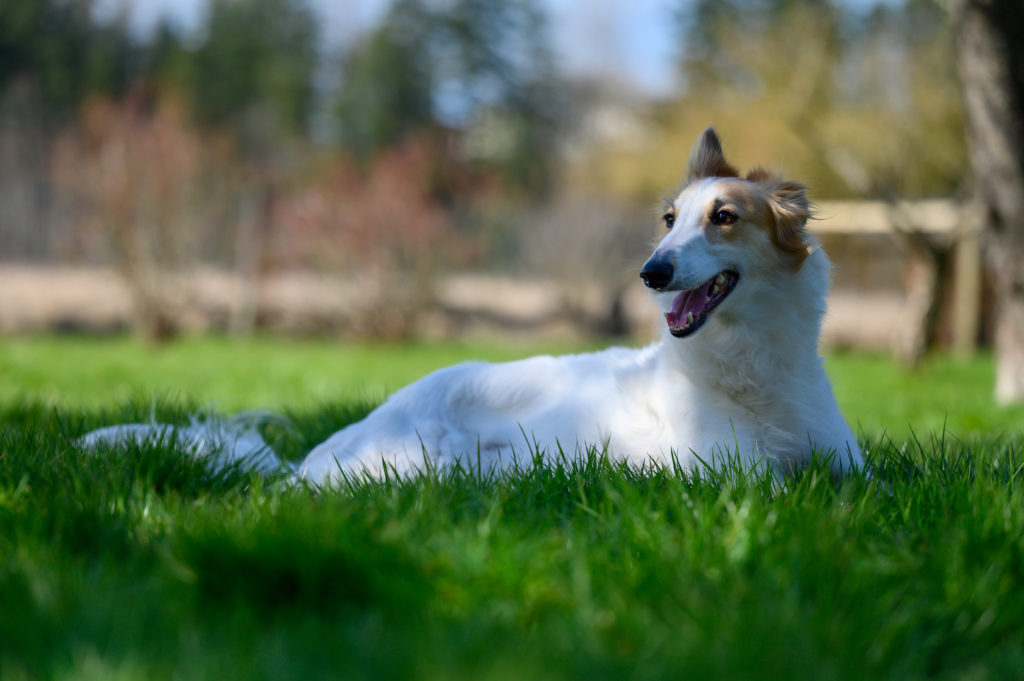 Leica will come at you sideways with her tail swishing to get pets, she's a hilarious girl brimming with personality.
Leica enjoys racing and is practicing her focus at LGRA meets.  We can't wait to get her out showing!
Olive joined Winsome in March of 2022 at the age of 10 months old.  She was bred by Sue Mohler of Wyndolyn Silkens down in California.  We are so happy that she has come to live with us.  Thank you Sue!
Olive has adapted to well to life at Winsome.  She loves playing with the other dogs, splashing in the creek, and accompanying Iola to massage school where she has won the hearts of everyone.
Yuna, formerly known as Impa, is Nic's keeper from our Drifter x Katherine litter.  She is a sweet girl who loves to lick faces to show her affection.  She likes to run and play with her sister and our adult dogs.  Overall, she is (fairly) quiet and well behaved little girl.  
Mipha is Charliann and Iola's keeper from our Drifter x Katherine litter (.5 of a dog each sounds better than keeping a whole dog right?).  Mipha loves to play with her sister and our adult dogs very much.  Unlike her sister, she does not lick faces; but she does love to snuggle up when you are sitting on the couch or laying in bed.  She is a quiet little girl who is happy at home or on a little adventure.
In here, you will find the bitches who are retired from breeding or came to us as pets.  They all remain the most treasured members of the Winsome family.
Tootsie took over Winsome when she arrived in January of 2011 and has ruled ever since. Tootsie has had an illustrious career in the show ring and on the field, she has produced numerous highly accomplished offspring, and she steals the heart (and lap!) of every person who stops by.
Click on Tootsie's picture to go to her Legacy Site page.
Terra
Allagante Smoldering Inferno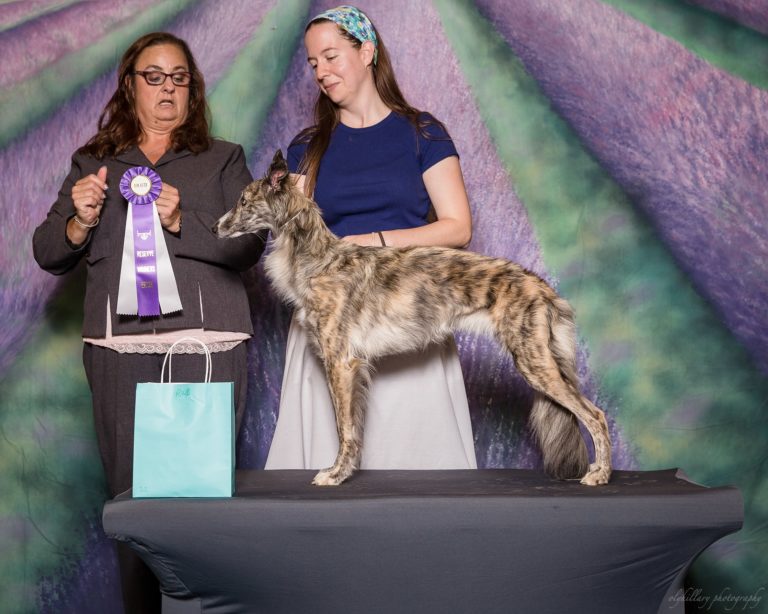 Terra is our energizer bunny who has matured into a delightfully opinionated snuggley girl who loves running in the mud almost as much as she loves her people.
Pippin stole Iola's heart at 8 weeks and hasn't let go. She's a terrifically fast and accomplished racer who would crawl under your clothes to snuggle you if you'd let her. 
Pippin has produced two great litters for Winsome and you can learn more about them on the Our Litters page.
Patty is Iola's dog through and through.  She has a ton of attitude and was Iola's pick from Tootsie's litter with Strider (Allagante Aragorn Elessar).  Patty is an ISWS Champion and an enthusiastic runner on the race course.
Click on Patty's picture to go to her Legacy Site page.
Sorna
Renaissance Intrepid Explorer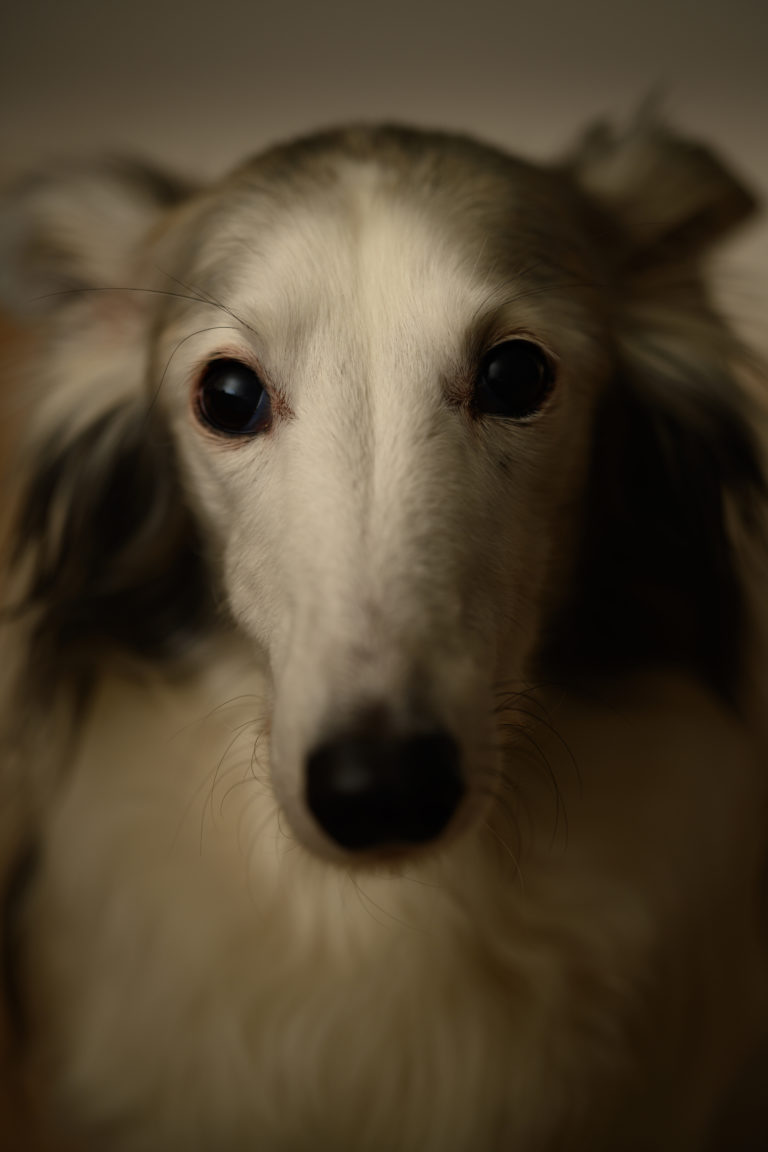 Sorna is Nic's first Silken; well, his first dog ever.  She came to live with Nic in 2010 and has proved a spectacular ambassador for the breed.  Soft as can be, she loves people, being petted, and most of all food.  Life would not be as fun without Sorna's positive outlook on life.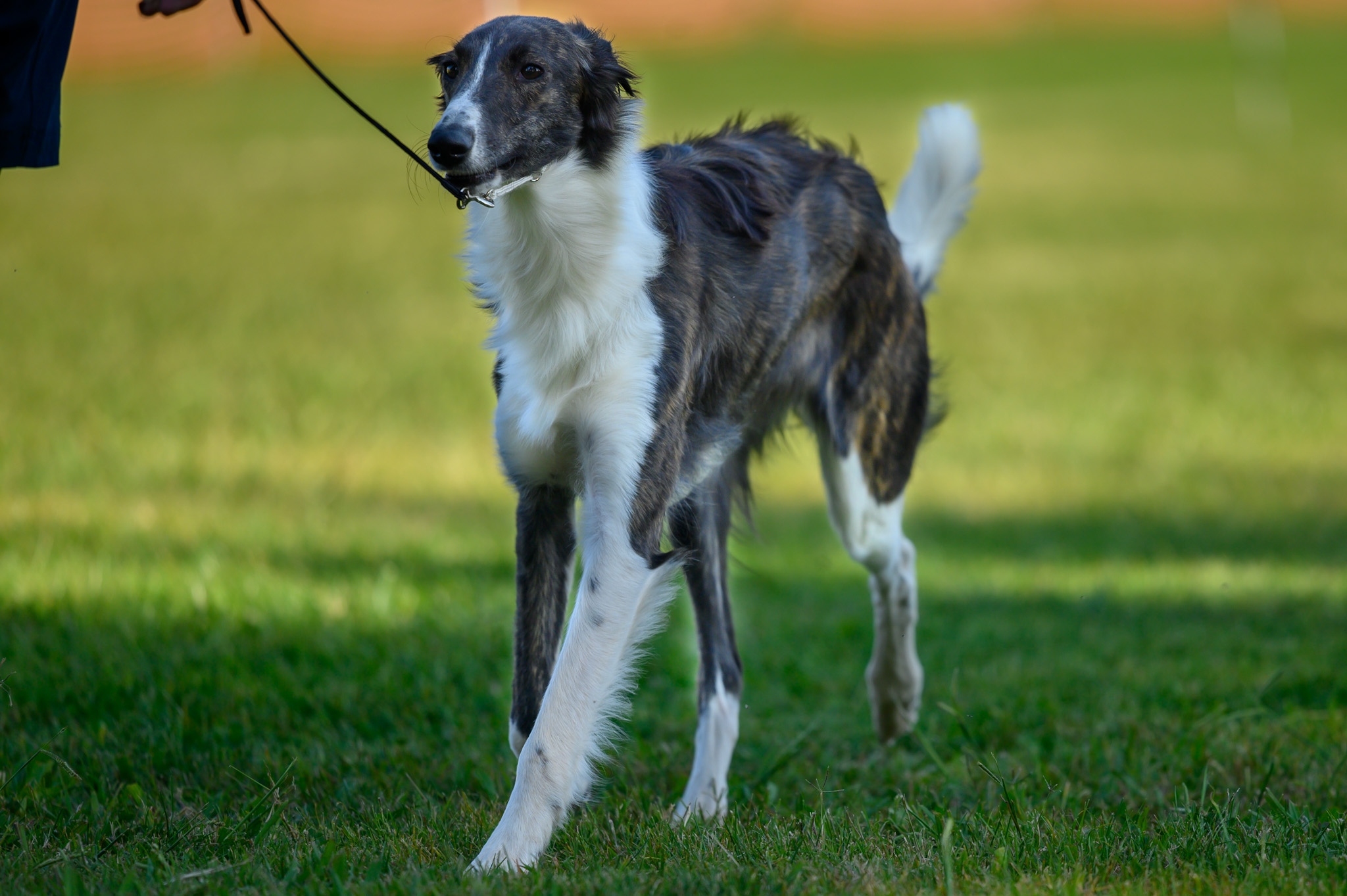 Chaser is from the Tikki and Stetson litter.  She lives with her co-owner Tammy Mills, WildRose Silkens, in Oregon.  She is working on her showing titles and has earned her first racing points while remaining a great family member.
Tiki
InPhenite Winsome Tickled Pink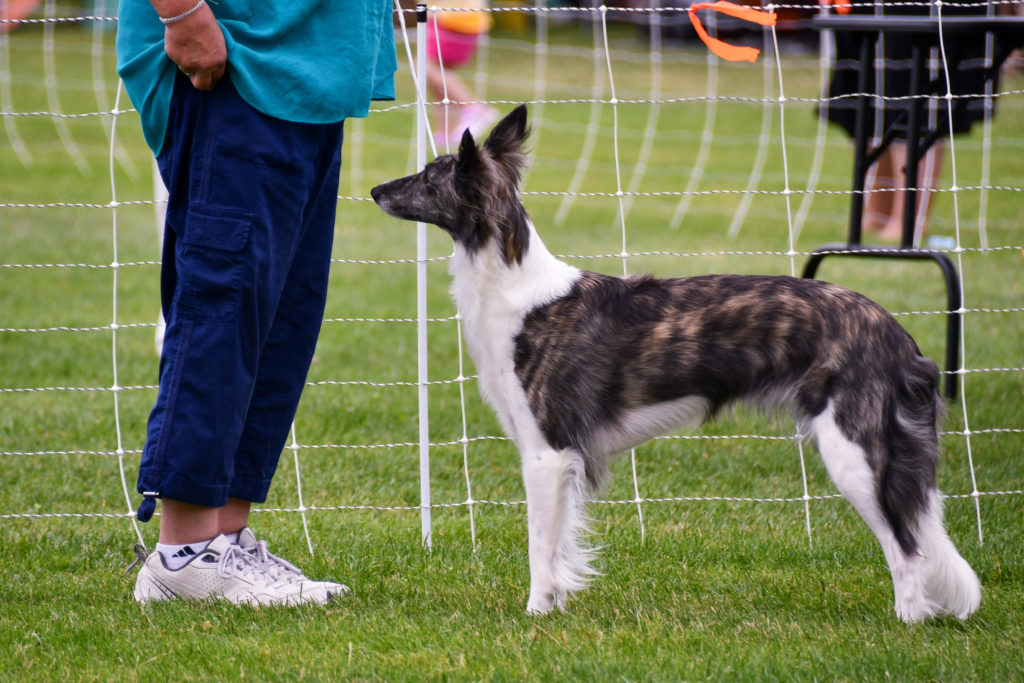 Tiki is from the InPhenite kennel in Oregon.  J. Vookles, her breeder, wanted her to stay in the area and Iola welcomed her to Winsome.  Tiki is someone who wants to be special.  She loves attention (and food) and working with her human.  Tiki earned her ISWS Championship while at Winsome and had two wonderful litters.
Tiki now lives with Her Girl in Seattle, WA.  They go on walks, visit Iola regularly, and Tiki loves having a family all to herself.