Winsome began with Jane Taylor.  Iola Stetson joined her in 2000 when Iola became involved in breeding miniature horses. The Silkens were added in 2008 when Jane purchased her first silken from Allagante, Gucci.  He was a pet, but was such a loving dog, that she decided Silkens would be her new breed of dog.  Jane had bred shelties, but it was time to try out something new.  Iola was interested as she was involved in German Shepherds and Irish Terriers as well as growing up with her family breeding Irish Wolfhounds and Norfolk Terriers.
Jane and Iola travelled to Allagante to find another Silken to start the venture.  Jane saw Tootsie and knew she had to bring her home.  Tootsie (Allagante Hot Tamale) was Jane's foundation bitch for her new Silken kennel and she couldn't have made a better choice.  Tootsie embodies all that Winsome loves in a Silken: great success in conformation, a love of racing, and the perfect home companion.
Jane was the conformation handling pro and Iola loves getting out in the field with the dogs.  They made a successful team and had a great time building Winsome into a well-known and respected kennel.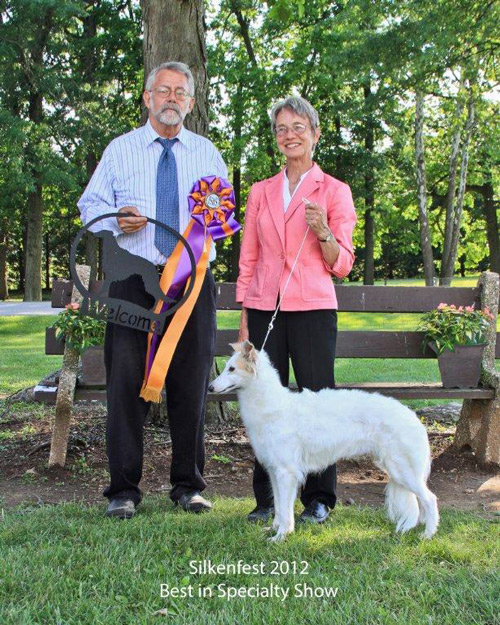 Sadly, in 2016, Winsome was dealt a blow when Jane suffered a serious brain aneurysm.  Winsome was put on pause while Jane was cared for and Iola figured out how to re-group and provide for all of the dogs.  It took several years; but Jane recovered, unfortunately she is no longer involved in dogs, and Iola was prepared to start again with Silkens.
Today, Winsome strives to continue Jane and Iola's vision through a network of extended "family".  Iola, with support from Charliann and Nic Cross, Justin and Valerie Bright, and a wonderful extended network of co-own homes, is pulling everyone together to create a new vision of a breeding kennel where all involved bring their strengths and work together to breed dogs we are proud to call Winsome Silkens. Many hands make light work, and we have great fun doing it!
We adore the versatility of Silken Windhounds. While many other breeds have split into conformation vs. show lines; Winsome Silkens are bred to be dual champions (racing and showing) who also excel at being family companions. The extended Winsome family is home to numerous conformation and racing titles, as well as participating in agility, dock diving, nose work, therapy work, and rally.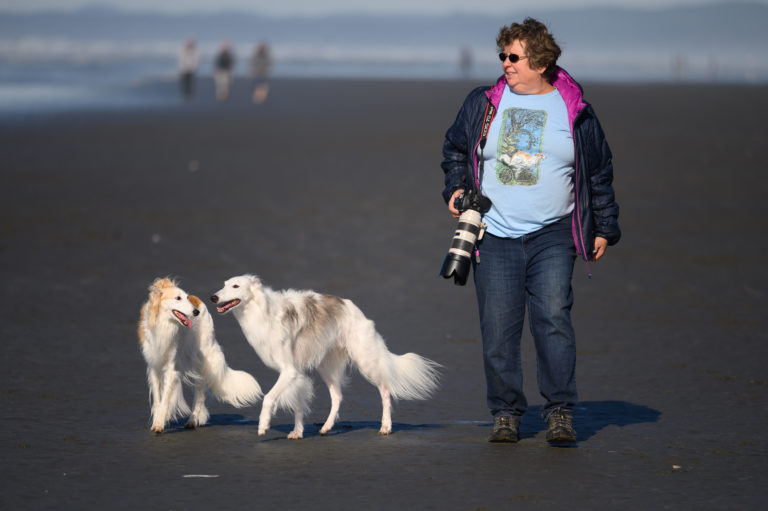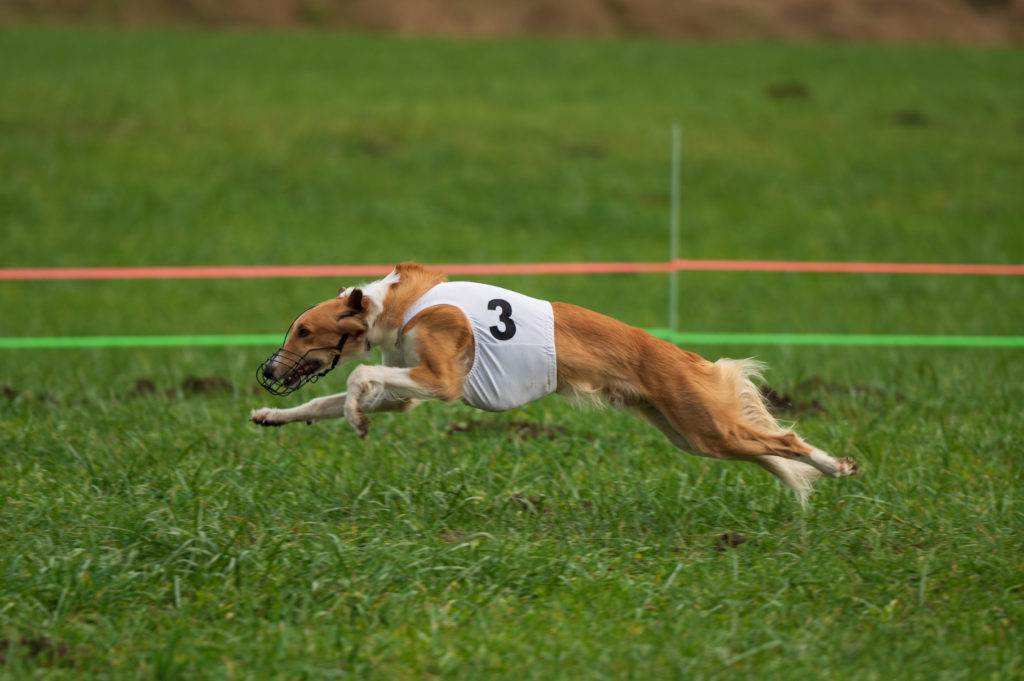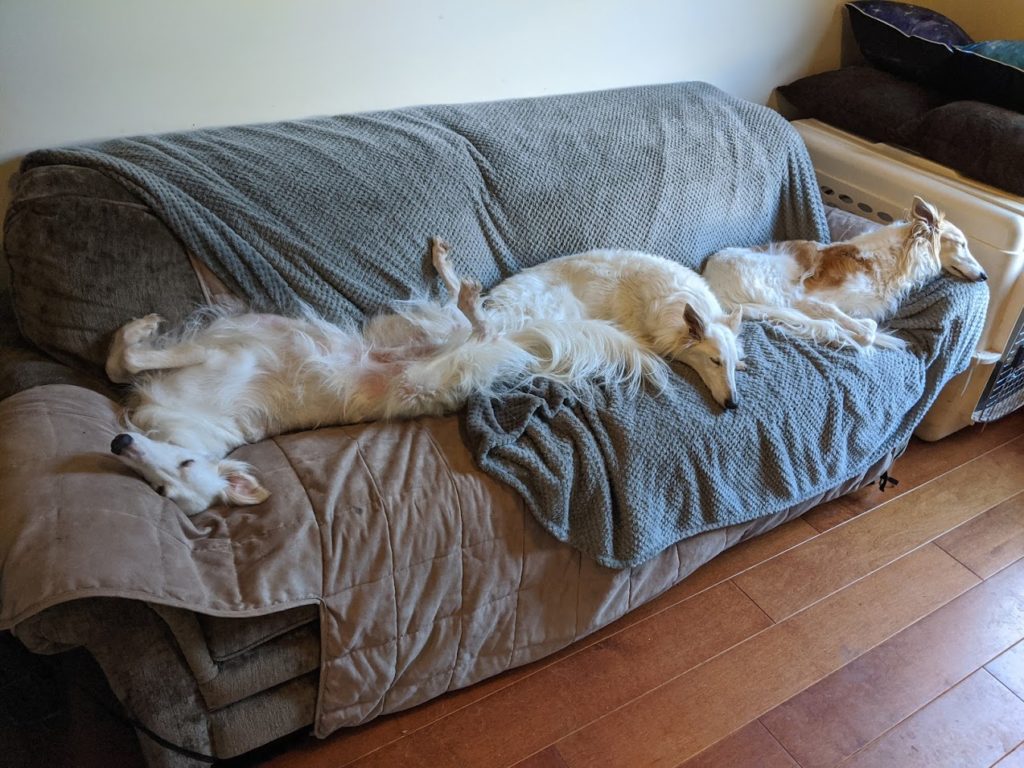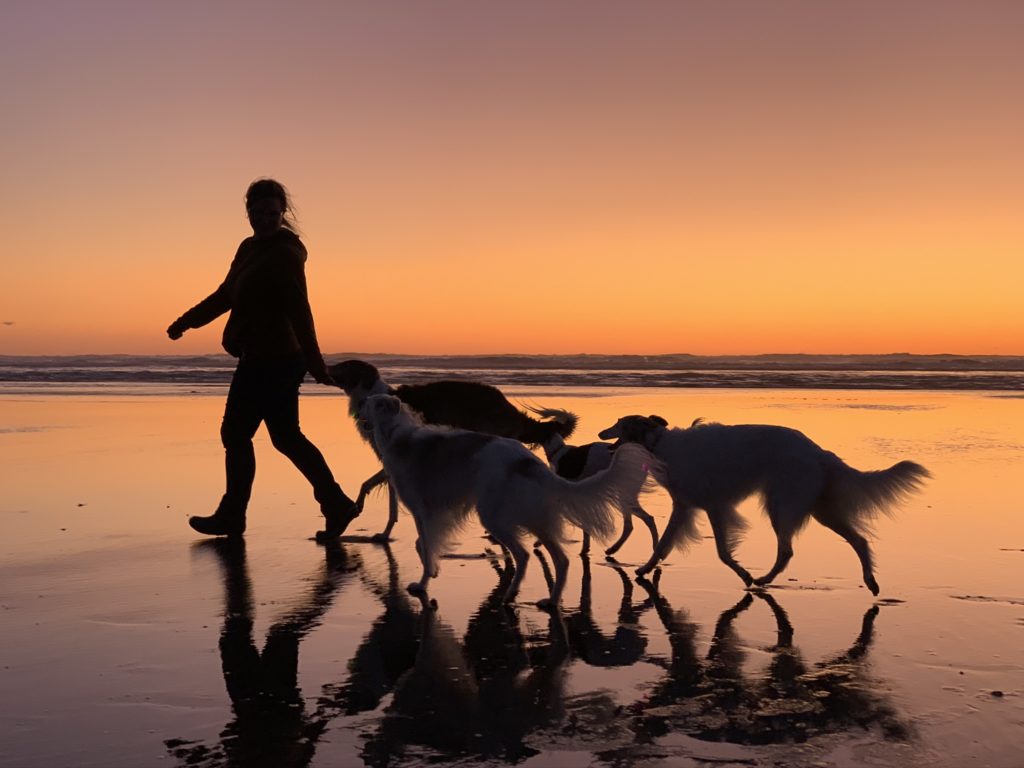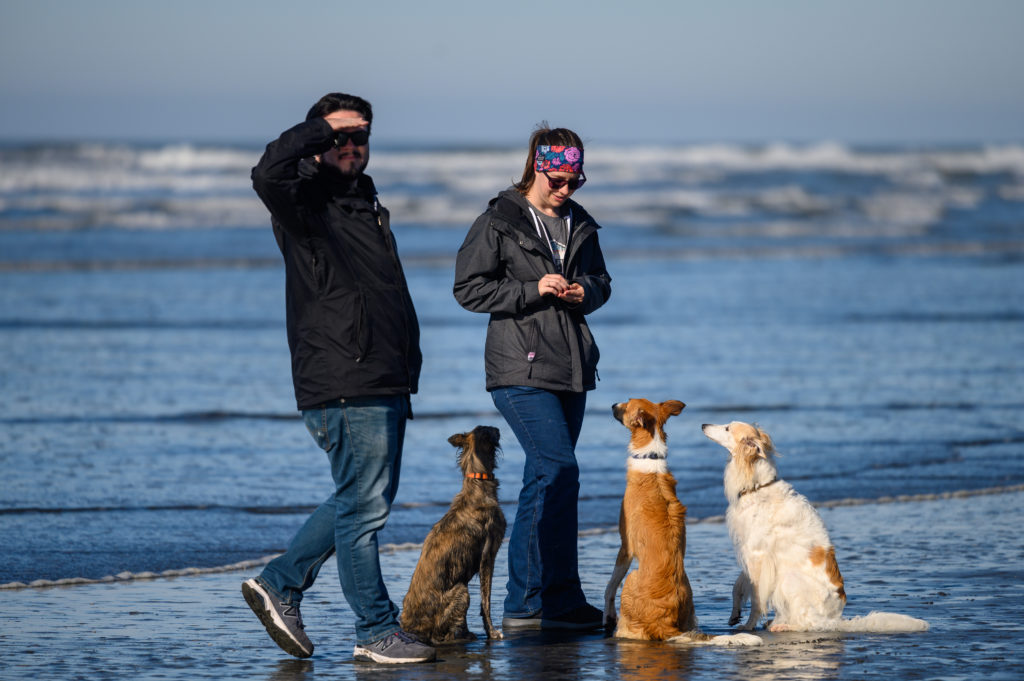 Nic saw his first Silken in the summer of 2009 while he was flying a kite in a local park.  He had been thinking about getting a dog and Whippets were high on list; but if only they had long hair.  When one appeared, he promptly crashed his kite and chased after the owner of two Silkens who was leaving a show.  
After the encounter, Nic searched and finally made contact with Chris Swilley (Renaissance) and she happened to have some puppies available.  Sorna (Renaissance Intrepid Explorer) flew out to Seattle in 2010 and has been converting people to Silkens ever since.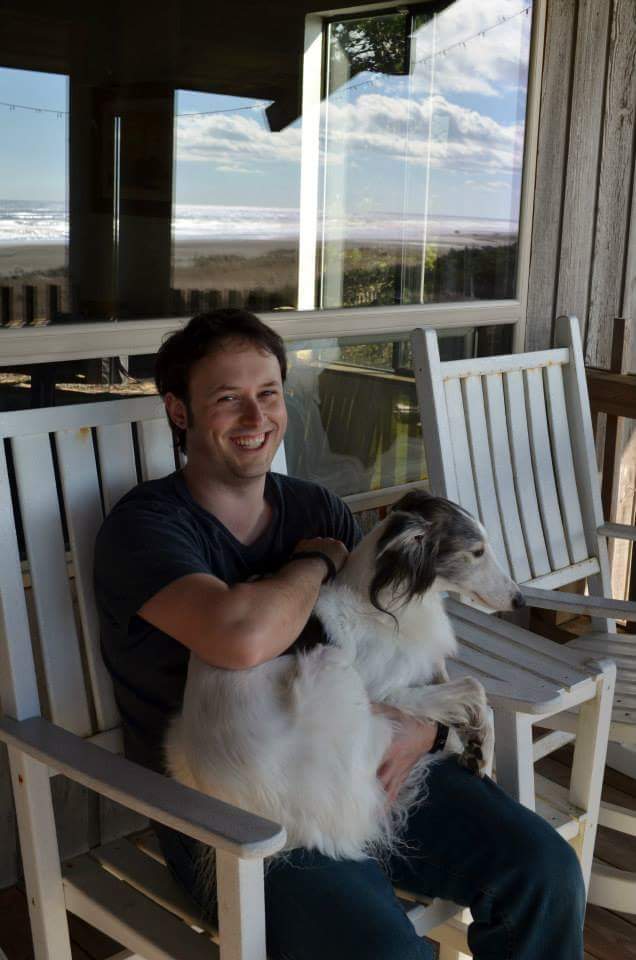 Charliann met Nic in 2014 and they hit it off immediately.  She loved Sorna and he loved her cat, Little Kitty.  Nic was a self described "cat person" and Charliann loved dogs; so together, they made the perfect unit.  In 2016, they decided to add another Silken to the family.  Tavi (Winsome's Quicksilver) became the newest member and set them on a journey that could only lead to becoming more involved in Silken Windhounds.
With Iola's assistance, they bred their first litter in 2021.  Today, they have six Silkens at home: Sorna, Drifter, Tavi, Opal, Mipha, and Yuna.  You can read more about the dogs on their individual pages.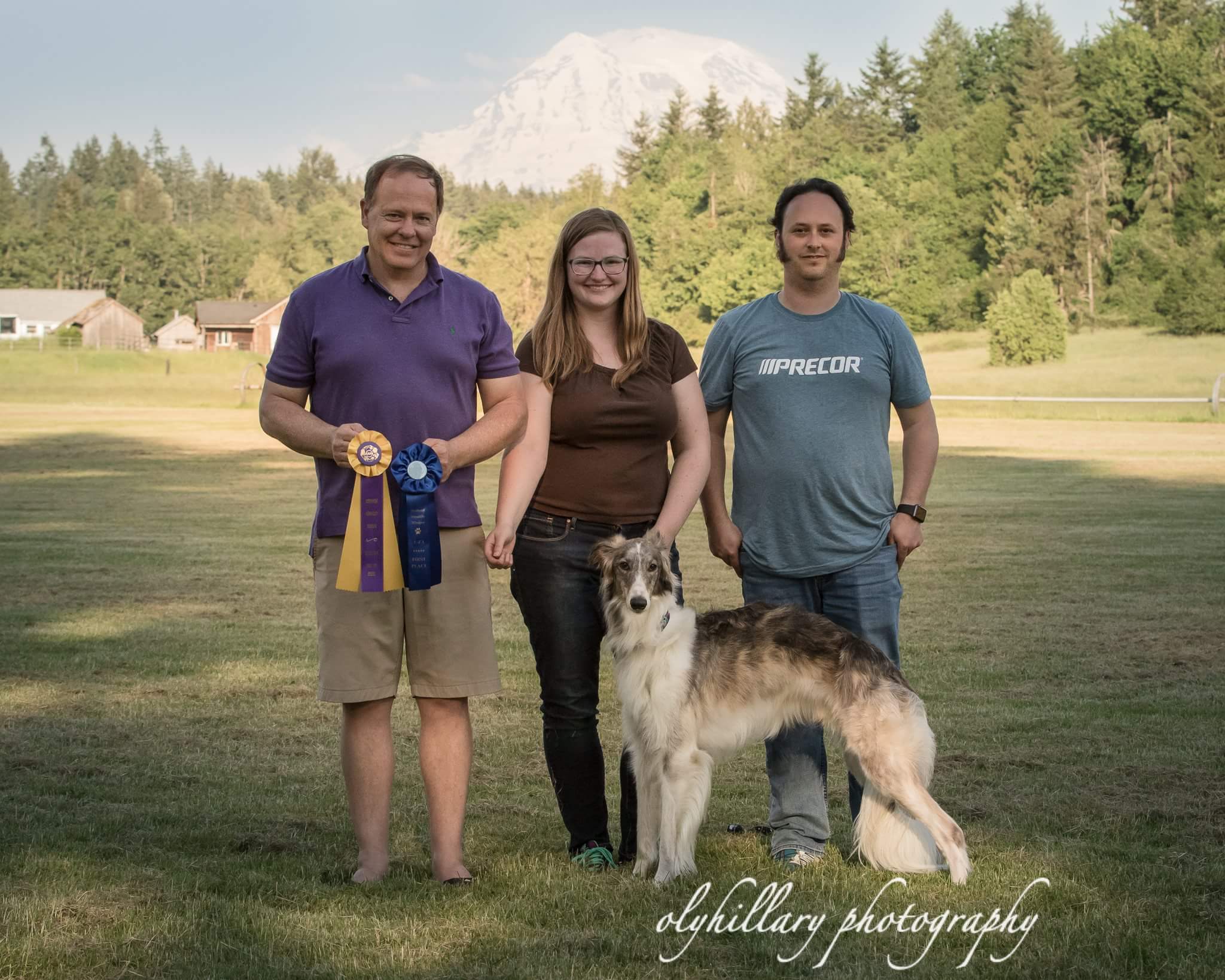 Valerie discovered Silken Windhounds in 2017 while on a college class trip to a local park.  Two beautiful dogs crested a hill and Valerie knew that this was the dog breed for her.  She happened to be with Charliann's good friend who knew exactly what the dogs were and struck up a conversation with the woman.  It was serendipity!
She and Justin were put in touch with Charliann & Nic (thereby meeting Iola) and the search for a puppy began.  They found their perfect match in Terra (Allagante Smoldering Inferno) a short few months later.  Terra won Winner's Bitch at one of her first ISWS Specialties, a big honor, and they became solidly hooked into the Silken world.  Ares (Winsome Spirit and Opportunity) joined their family in 2019 and racing became even more of an event as he excelled in all of his matches.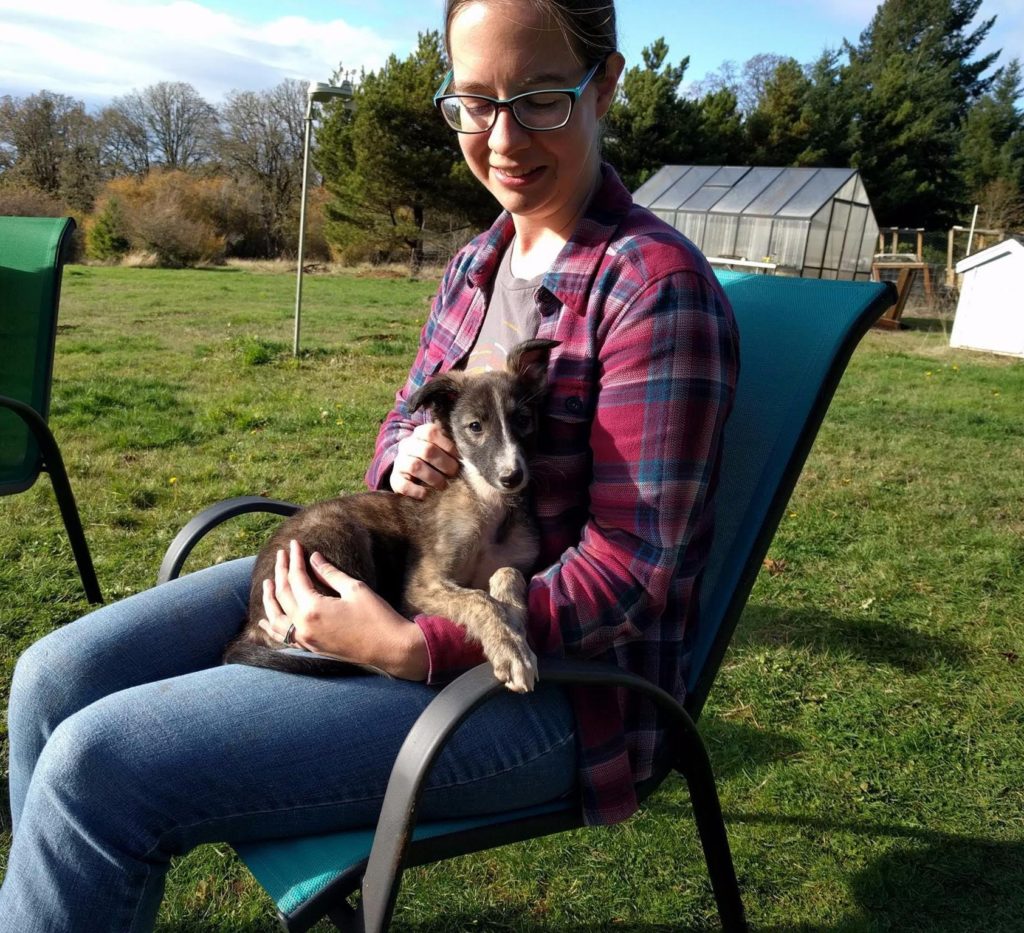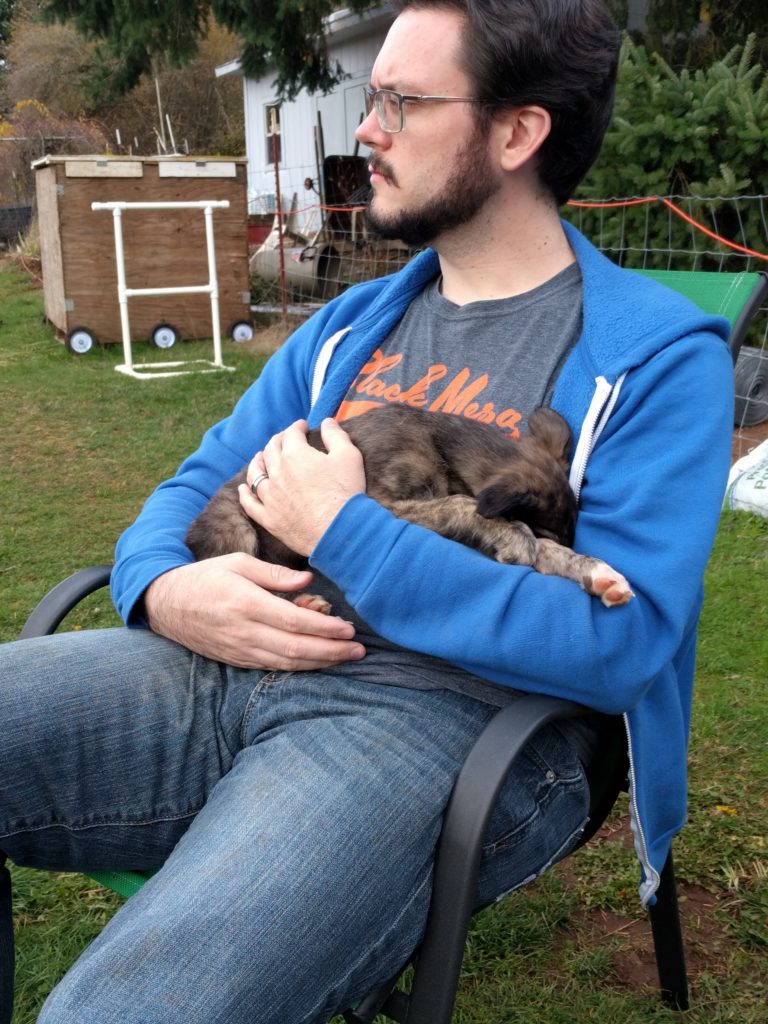 You can read more about Terra and Ares on their individual pages.