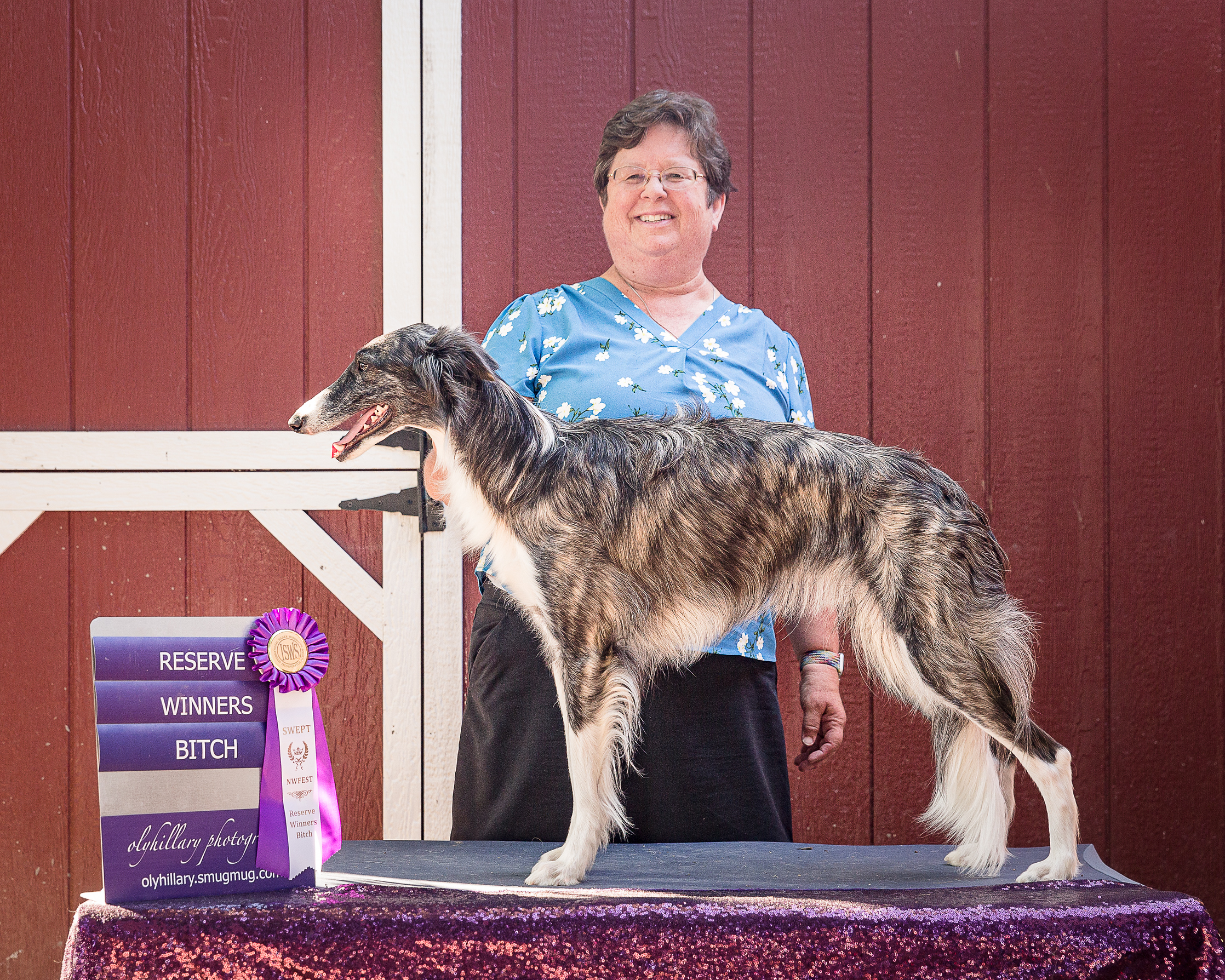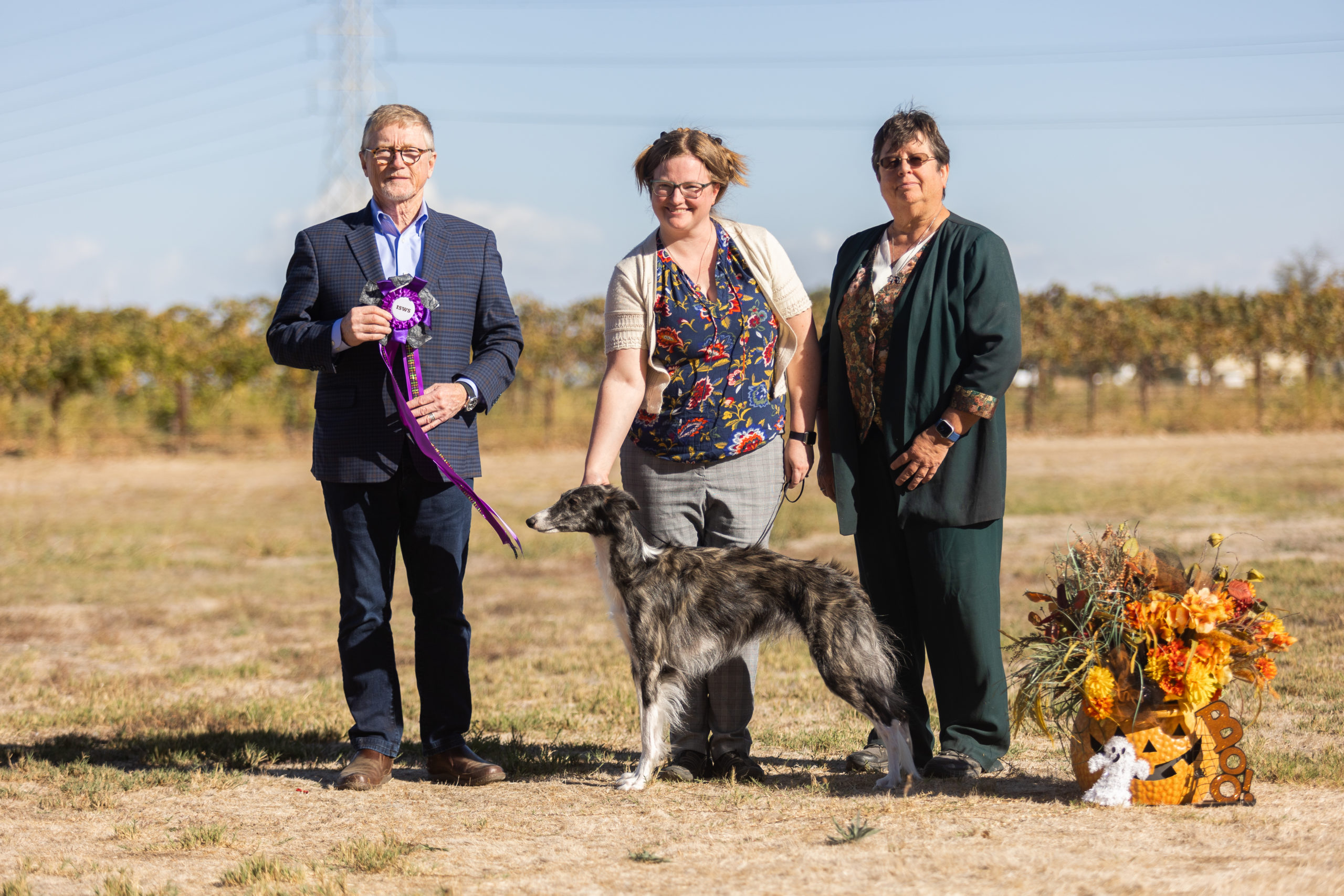 Mipha is Charliann and Iola's keeper from our Drifter x Katherine litter (.5 of a dog each sounds better than keeping a whole dog right?).  Mipha loves to play with her sister and our adult dogs very much.  Unlike her sister, she does not lick faces; but she does love to snuggle up when you are sitting on the couch or laying in bed.  She is a quiet little girl who is happy at home or on a little adventure.
We are really liking how she is maturing, both physically and in personality.  As she grows, we hope to start doing some shows and race practices.

2021

October – Mipha attended BooFest and did very well for her first time in the ring.  She came in second in both shows for her 3-6 month puppy class.
2022

Bred By Exhibitor Class/Reserve Best Female: CAPBT Club UKC show 1 on April 2
Bred By Exhibitor Class/Winner's Bitch: Show 1 Wayne Cavanaugh, BooFest – October 22