Current and Planned Litters
Cool Run Sanavi x Winsome's Opalescent
Scottish Country Dance Figures - Norman x Opal
We are hoping for Norman and Opal puppies at the end of September!
It has been confirmed via ultrasound that Opal is carrying puppies! This will be a small litter, so we do not know how many of the puppies will be available to homes.
We have a breeding planned for later in summer 2022, but nothing is certain.  It all depends on if the timing works out and the breeding takes.  We might also have a litter towards the end of the year or early 2023, but it's not set in stone.  Check out our News page for litter announcements.
Even though we do not have any puppies available, please feel free to reach out to us with questions.  We are happy to chat about our dogs and breeding program!
-The Winsome Family
Morgandell Vagabond x Winsome-Kinobi's Sojourner
The Breath of the Wild Litter - Drifter x Katherine
Born July 28, 2021, 4 boys and 3 girls
Winsome Mipha's Grace
Winsome Daruk's Protection
Winsome Urbosa's Fury
Winsome Hestu's Gift
Winsome Kass' Ballad
Winsome Revali's Gale
Winsome Impa's Memory
All Pupppies Have Been Placed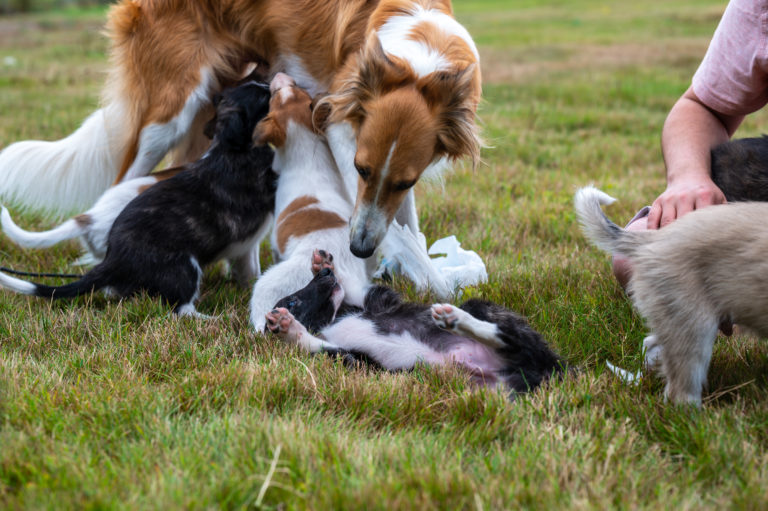 Allagante Ayo Cay x Aigrette's Winsome Lass
The Dahlia Litter - Ayo x Pippin
Born May 18, 2021, 2 boys and 4 girls
Winsome's Olympic Flame
Winsome's Optical Illusion
Winsome's Moonstruck
Winsome's Enchantress
Winsome's Ginger Snap
Winsome's Not Too Shabby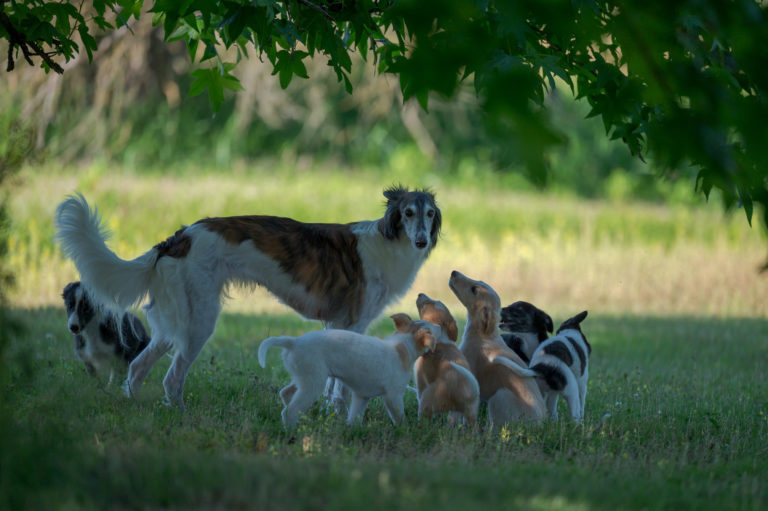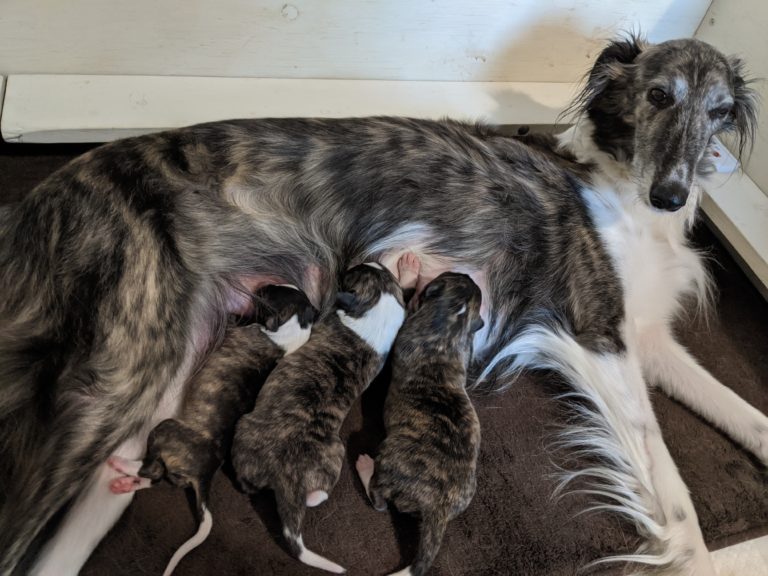 Winsome's Patent Pending x InPhenite Winsome Tickled Pink
The Billiards Litter - Hunter x Tiki!
Born March 28, 2020, 2 boys and 1 girl
Winsome's J.T.S. Brown
Winsome's Eight on the Break
Winsome's Three, Side Pocket
Kinobi Roman Holiday at Kohana x Winsome's Zenyatta at Attaway
The Picture Perfect Litter - Roman x Zee
Born December 16, 2019,  4 boys and 2 girls
Winsome's Golden Hour
Winsome's Pixel Perfect
Winsome's Kodachrome
Winsome's Shoot The Moon
Winsome's Aperature
Winsome's Range Finder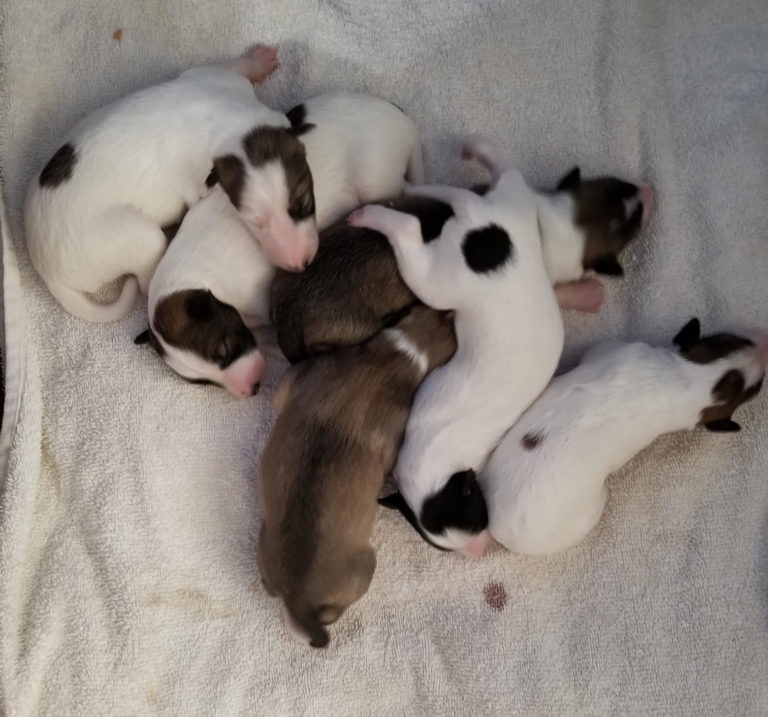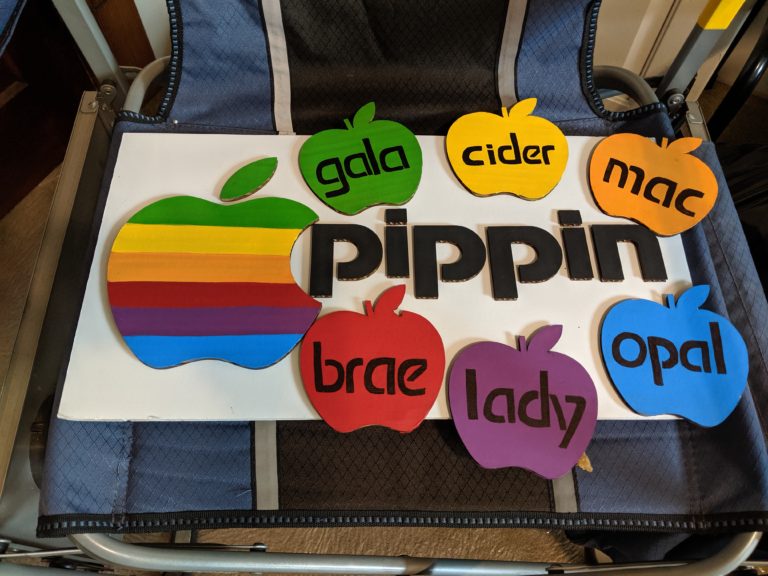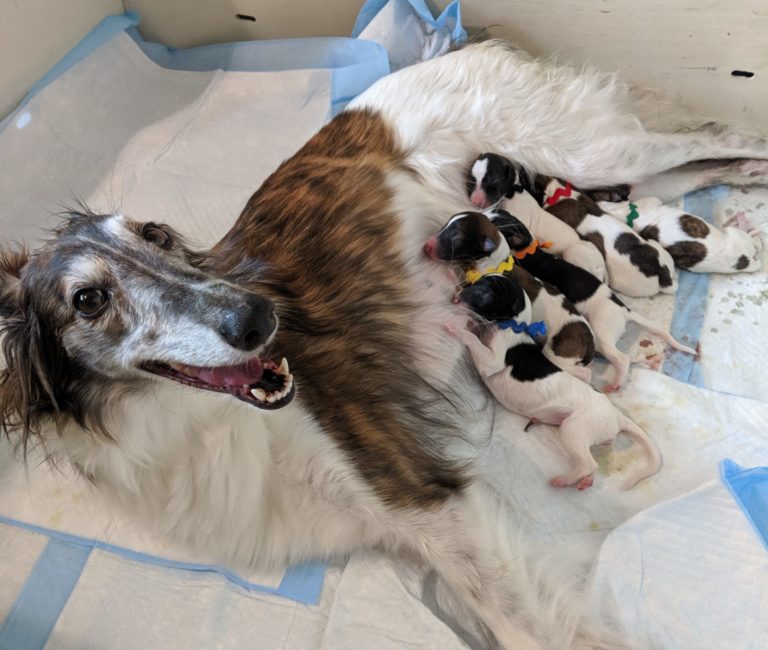 Winsome-Kinobi's True Grit x Aigrette's Winsome Lass
The Apple Litter - Stetson x Pippin
Born May 16, 2019, 1 boy and 5 girls
Winsome's Pacific Rose
Winsome's Sweet Tango
Winsome's Macintosh
Winsome's Autumn Glory
Winsome's Pink Lady
Winsome's Opalescent
Winsome-Kinobi's True Grit x InPhenite Winsome Tickled Pink
The NASA Litter - Steston x Tiki!
Born January 19, 2019, 4 boys and 3 girls
Winsome Spirit and Opportunity
Winsome's New Horizons
Winsome-Kinobi's Sojourner
Winsome's Dream Chaser
Winsome's Discovery 7
Winsome's Pathfinder
Winsome's Stardust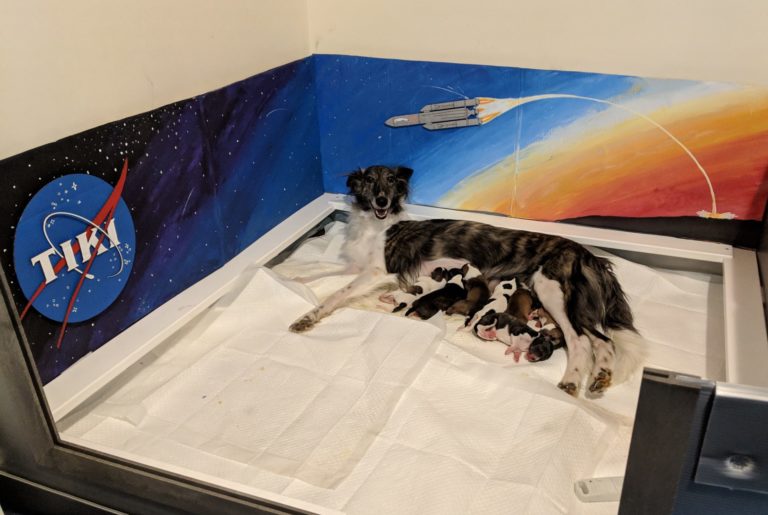 Attaway-Kinobi High Noon x Winsome Peppermint Patty
The Stetson Litter - Cooper x Patty
Born July 2, 2017, 1 boy
Winsome-Kinobi's True Grit
Note: Need a baby Stetson photo
These are litters that were listed on the legacy Winsome Silken Windhounds site.  You can view more information on each litter by clicking either the photo or the Sire x Dam' names.
The Avenger's Litter - Pasha x Maggie
Born December 4, 2015, 5 boys
Winsome's Quicksilver
Winsome's Ironman
Winsome's Hawkeye
Winsome's Captain America
Winsome's Swordsman
The Cowboys & Cowgirls Litter - Moon x Dina
Born November 15, 2015, 3 boys and 3 girls
Winsome's Cassidy
Winsome's The Sky King
Winsome's Miss Kitty
Winsome's Calamity Jane
Cool Run Winsome Sugarfoot
Cool Run Winsome Sundance Kid
The "Names Jane and Iola Like" Litter - Drifter x Patty
Born September 10, 2015, 2 boys and 2 girls
Winsome's Flirt With Fortune
Winsome's In Vogue
Winsome's Patent Pending
Winsome's Driving Force
The Great Musicals Litter - Domino x Maggie
Born May 8, 2015 , 4 girls
Winsome's Kiss Me Kate
Winsome's My Fair Lady
Winsome's All About Me
Winsome's Starlight Express
The Survivor Litter - Drifter x Candy
Born November 17, 2014, 1 boy
Winsome's Sonar Ping
The Beatle's Songs Litter - Dmitri x Patty
Born March 3, 2014 , 3 boys and 1 girl
Winsome's Lucy in the Sky
Winsome's Ticket to Ride
Winsome's Here Comes the Sun
Winsome's Good Day Sunshine
The Breeder's Cup Litter - Tiki x Tootsie
Born February 24, 2014, 3 boys and 2 girls
Winsome's TizNow
Winsome's In the Wings
Winsome Broadway's Goldikova
Winsome's Zenyatta at Attaway
Winsome's Arazi of Cool Run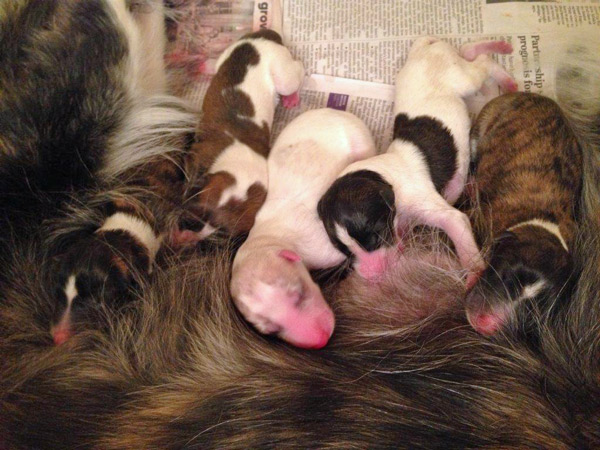 Firebird's Dare to Dream x Allagante Windspirit Bahama
The Chase the Wind Litter - Dmitri x Breezy
Born March 16, 2013 , 3 boys and 3 girls
Winsome's Light as a Breeze
Winsome's Cool Breeze
Winsome's Just a Breeze
Winsome's Breeze on By
The Candy Litter - Strider x Tootsie
Born November 19, 2011, 2 boys and 2 girls
Winsome Peppermint Patty
Winsome Good'n Plenty
Winsome Elessar Cote d'Or
Winsome Lady Godiva
The Hot Spots Litter - Chino x Tootsie
Born May 10, 2011 , 3 boys and 1 girl
Allagante Mohegan Sun
Allagante Winsome Riviera
Allagante Princess of Monaco
Allagante Las Vegas Nights
Allagante Monte Carlo