Drifter is one of Jane's special dogs.  He came to visit Nic after Jane's illness and never left.  Drifter came to the Cross' already an accomplished show dog and stud.
But we love him most for his sweet personality, which is tinged with some silly.  He is a devoted companion to Nic and is truly one of the loveliest dogs we know.
Kenan joined Winsome in March of 2022 at almost 2 years of age.  She was bred by Sue Mohler of Wyndolyn Silkens down in California.  We are so happy that he has come to live with us.  Thank you Sue!
Kenan is a beautiful dog and we hope to take him showing, racing, and on all of our adventures.  He is as much in love with Iola as she is him.
In this section are the boys who are not part of our breeding program; but still light up our days and are an integral part to life at Winsome.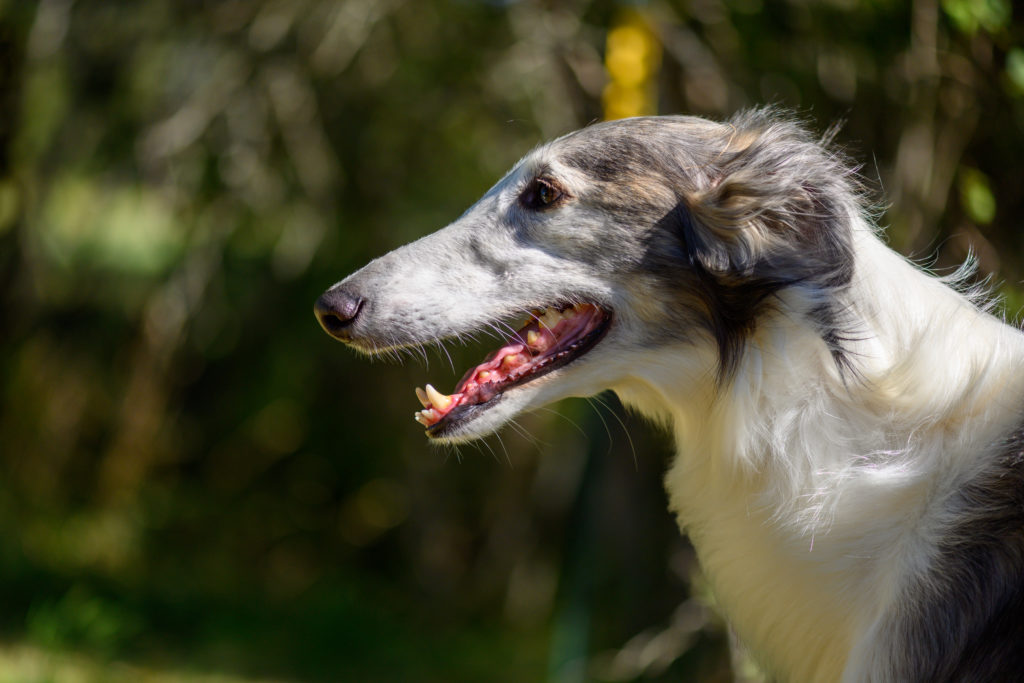 Tavi is our running phenomenon.  He was top LGRA Silken in 2018 (undefeated) and second in all-breeds that year as well.  He also came third in ASFA in 2018.  He came to the Cross family as a pet from Winsome's Maggie and Pasha litter; but he quickly became more.  His love of running brought Nic and Charliann fully into the world of Silkens.  
He is a joy to watch running.  He loves nothing more than an open field and his people.  Tavi is neutered and continues to run for fun every chance he gets.  
Tavi has recently moved to his new home in Canada with a loving family who can devote endless hours to him.  What a lucky boy!
Ares
Winsome Spirit and Opportunity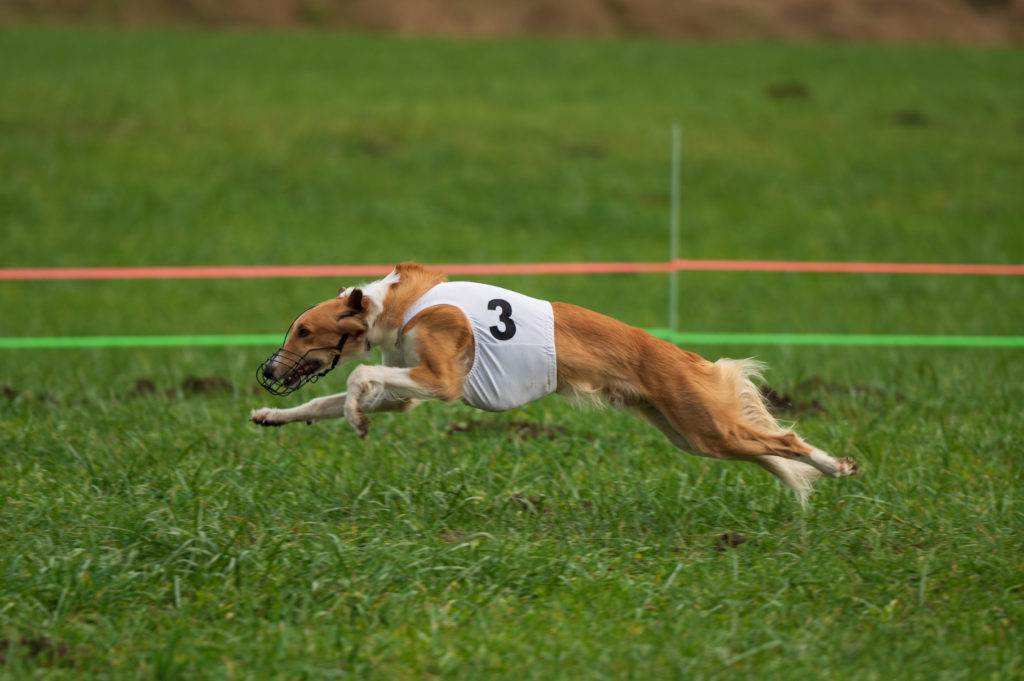 Ares is a big doofus and such a love. He's equally happy leading the pack on the race track or draped across his people's laps.
Ares is neutered, but continues to enjoy running and just got his own yard to play in.
The Colorado Branch of Winsome
Hunter is from our Drifter and Patty litter.  He is almost a clone of Drifter but with Patty's coloring.  Hunter is a sweet tempered boy who loves spending time with his people and running with his house-mates. He is intact.
Hunter has done very well at showing: he is a UKC Grand Champion and is one ISWS show away from earning his ISWS Championship.  He is also certified to run LGRA and ASFA.  He lives with his co-owners Teri and Adam in Colorado.
Eddy is from our Hunter and Tiki litter and was pick boy.  He lives with his co-owners Teri & Adam, his sire Hunter, Honey, and best Greyhound friend OZ in Colorado.  Eddie has begun showing and is doing very well.
In 2021, Eddy achieved the title of ISWS Champion and we couldn't be happier with all of his accomplishments.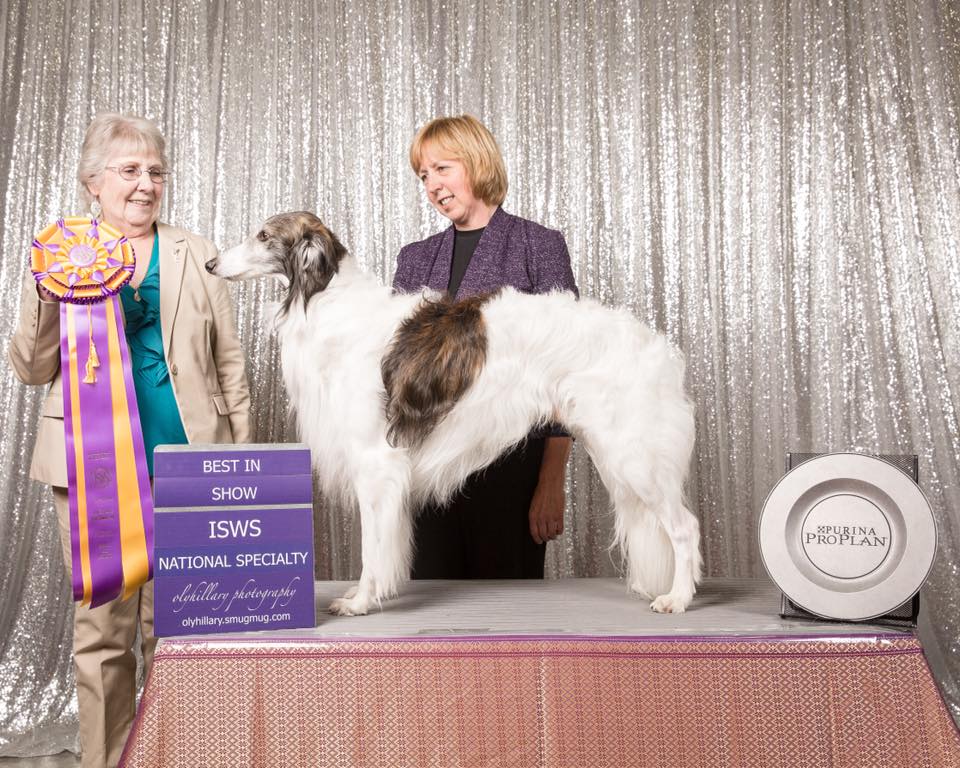 Tazer was a much beloved boy, amazing to watch in the ring and on the field. He loved everyone he ever met, both human and dog. 
He and Lorraine made the dream team of handler and special dog.  They are both missed every day by their friends.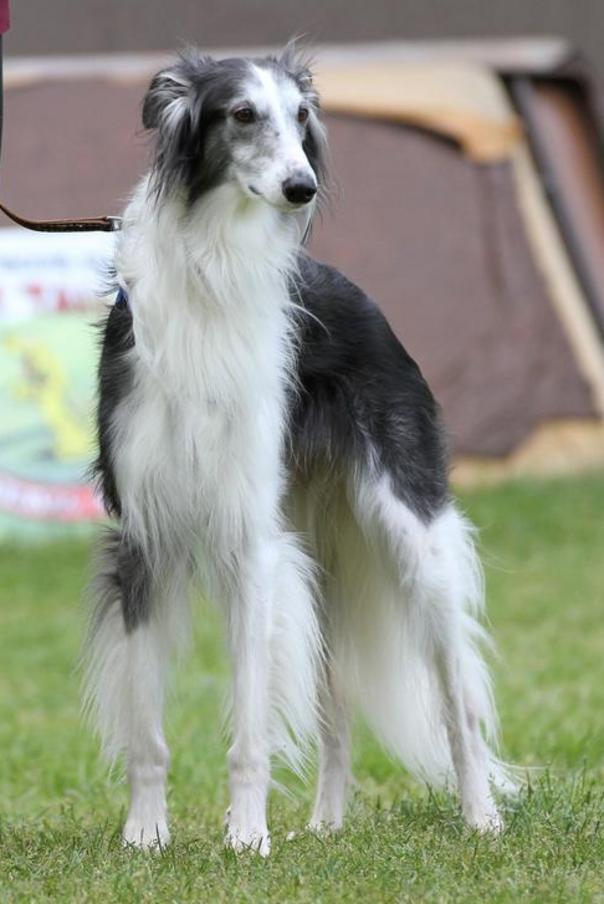 Iola met Lego in the fall of 2010 and immediately fell in love with him. It took a while to convince Paul and Karen he needed to come live with her and she's always grateful they finally agreed. Lego introduced me to Lure Coursing and racing.  He was also a lovely mover and earned his ISWS Championship as well as multiple racing titles.
Lego lived with Teri and Adam in Colorado being pampered until his passing.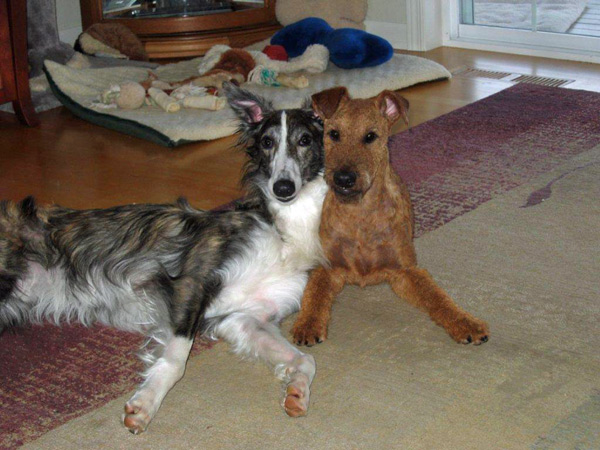 Gucci was Jane's first Silken and certainly gets the credit for selling me on this breed. His loving, playful, and sensitive nature was ultimately responsible for her decision to follow her passion for the breed and start Winsome Silken Windhounds. 
Gucci spent his final years with Lorraine and Jim Strawn, a beloved pet who brightened their home.