ISWS CH, UKC GrCH Aigrette's Winsome Lass GRC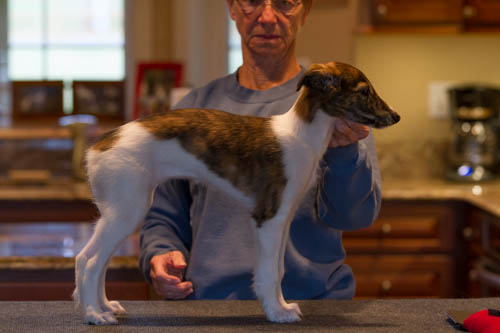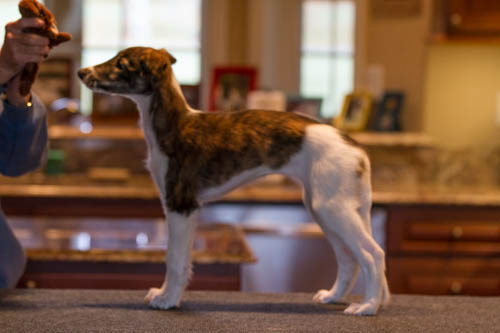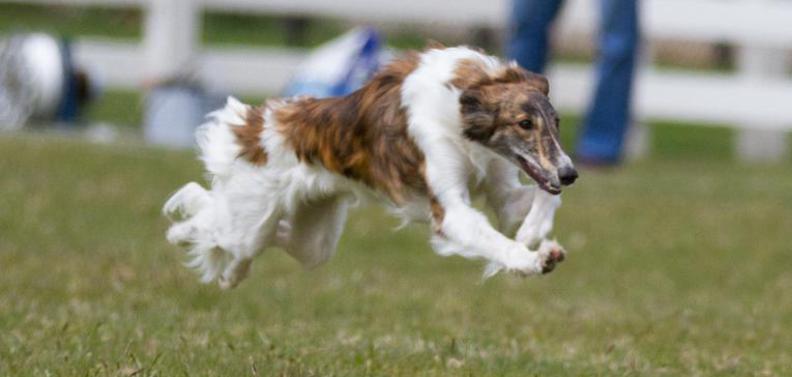 From Iola "On November 6th Jane and I made the trip over to the Olympic Peninsula to visit Terri Campbell and her 8 week old litter out of Summer and Logan. Little did I know that "Pippin" would take my breath away and steal my heart. I am so grateful to Terri for letting me take her home. She has fit right in."
Pippin is the queen of the snuggle. She wants to be cuddled up next to her people more than anything. She passed this, and her love of running, on to her puppies. Pip is currently enjoying time with Teri and Adam in Colorado, where she happily naps on top of Adam regularly.
You can see Pippin's original page on the Winsome Legacy Site.
Owned By: Iola Stetson, Terri Campbell
Date of Birth: September 11, 2014
ISWS Registration #: 2014-457/04
Sire: DragonsgateOutlawKidCurrySiendo FCH, SRCXX
Dam: UKC CH Aigrette's Wild Thyme ORC, SGRC, SRCX
Height: 21 1/2″
Pippin finished her LGRA championship in 3 race meets. The highlight being SilkenFest where she was 3rd overall, and BOS with 31 dogs running.  She also pointed in ASFA.
As for showing, Pippin earned her UKC Championship in June 2016, her UKC Grand Championship July 2016, and her ISWS Championship in October 2016.
Pippin's More Recent News