Winsome made the trip down to BooFest in California this year and we had a great time.  We caught up with friends we hadn't seen in awhile and met new ones.  We also had some really great successes in the show ring and race track.
Katherine did very well in Show 1, winning her large class and her puppies had a ball strutting the ring in the puppy class.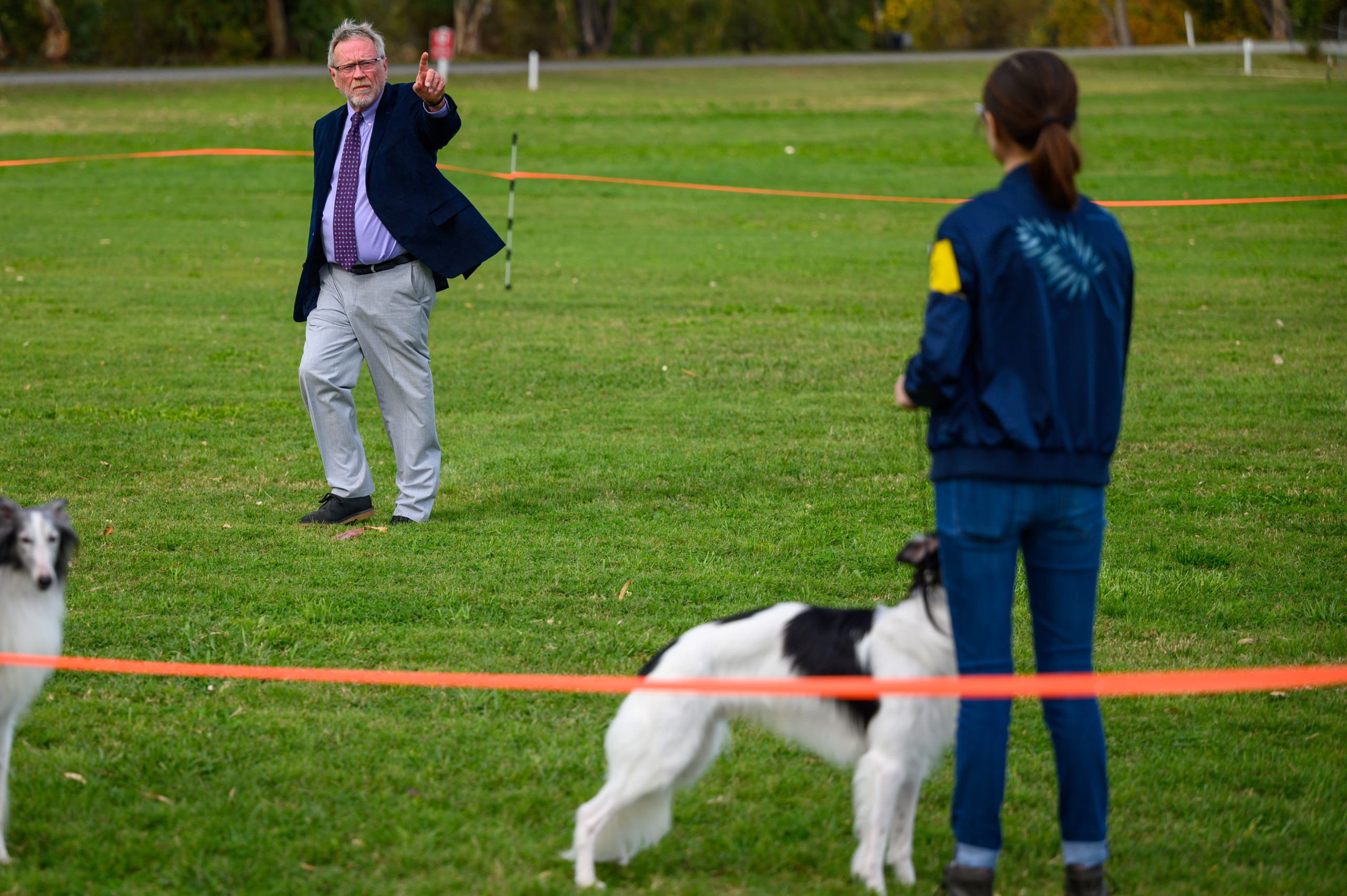 In Show 2, Mac earned the final leg of his ISWS Championship!  He took Winner's Dog over very tough competition and became Winsome's newest ISWS Champion.
Patty came down to stretch her show legs and did wonderfully well.  She got an AOM (Award of Merit) in Show 1 and BOSS (Best Opposite) in Show 2 with her half brother taking Best in Show.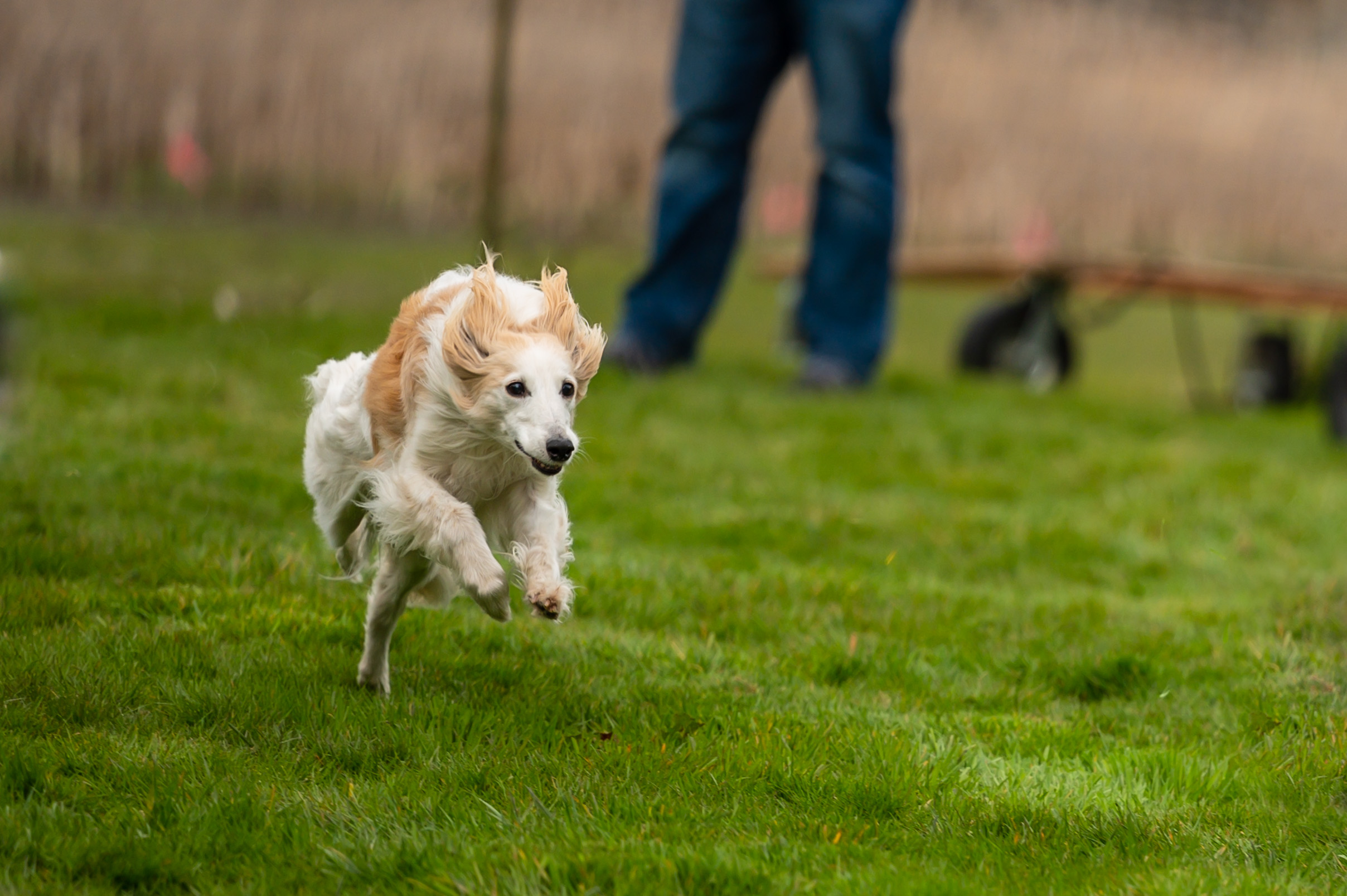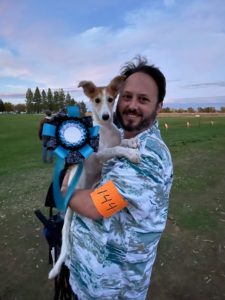 Yuna won her 3-6 month puppy class in Show 2 and went on to win Best Puppy in the show!
Also bringing home a ribbon bigger than her.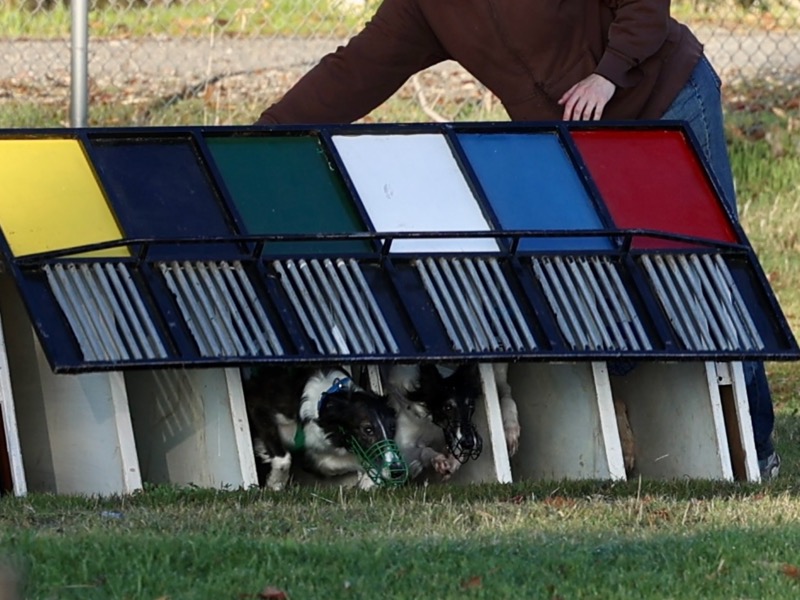 Sunday was racing and Opal was entered in her first race with boxes.  As you can see from the picture, she broke very well for her first time.
She went on to earn 4 more points toward her GRC (straight racing champion) bringing her up to 5.5 points.